December Pack Meeting
Monday, December 15
Our next Pack Meeting is on Monday, December 15. Please email the list of awards you have earned since the last meeting to our Awards Chair by the end of the day Monday, December 8 (we're still getting used to Scoutbook, so please email them this month (plus, this will give you until the end of the year to add any/all of your Scout's past achievements into Scoutbook for future tracking)).
We will also be handing out the Pinewood Derby cars at this meeting!
---
City Council Meeting
Monday, November 17 at 6pm
Here are a couple of pictures from the City Council meeting where the Scouts who participated in the Flag Lowering Ceremony were awarded certificates.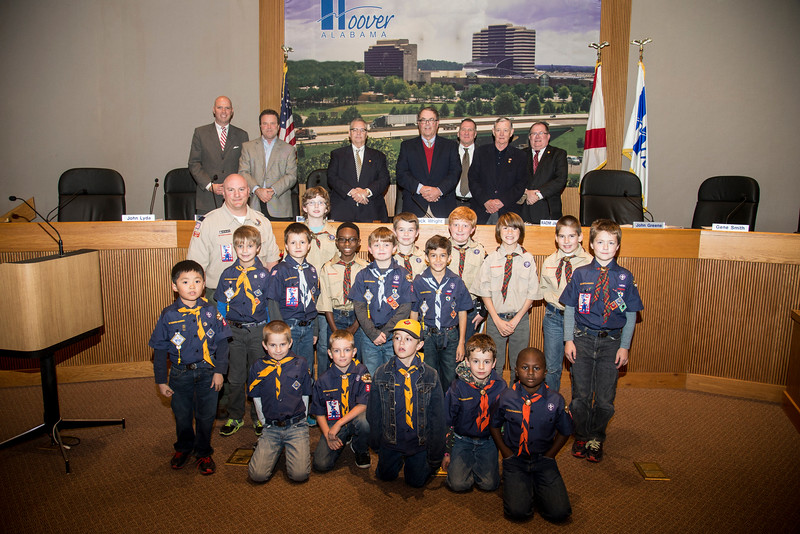 ---
Flag Lowering Ceremony
Thursday, November 6 at 4pm at Hoover Public Library
---
Subscribe to our 2014-2015 mailing list